The International Consortium of Minority Cybersecurity Professionals (ICMCP) and Black Hat have partnered to award twenty scholarship packages to students and practitioners to attend Black Hat USA in Las Vegas, July 26-27, 2017.
Black Hat USA is the top annual information security event for security professionals, academics, researchers, and public and private sectors leaders.
ICMCP, a non-profit, was launched in 2014 to help increase the representation of minorities and women in the increasingly vital and field of cyber security.
–ICMCP's Diverse Leadership is below–
The scholarships: the program's value is over $50,000. Recipients get a full briefings pass, round-trip transportation, hotel for three nights, and a customized  experience.
How to apply: Submit a less than 1,000 work white paper addressing a security challenge and the approach required to combat it.
Applicant eligibility: Click here, for additional details.
One of the following: Female, Veteran, African American, Hispanic American, Native American, Asian Pacific, Asian Indian or sub-Saharan African active ICMCP Members .
U.S. citizens or permanent residents
Applicants must be a member of ICMCP:

there is no fee to join

and you can do so by visiting https://icmcp.org/membership.
Applicants must also submit a statement of up-to-one page describing the the, above, white paper contribution, and explain why this submission merits the award. A strong statement is desired and will be used as part of the criteria when evaluating the white paper submission.
Submissions must be in English and submitted in pdf format.
Submission Process and Deadline: All submissions must be received via Smarter Select by 5 pm EST on Monday, May 31, 2017. Late submissions will not be accepted. The submissions will be evaluated by a select group of ICMCP Executive Leadership. ICMCP will arrange all travel and accommodations.
–
Plus, click below for STEMRules December 2016 gallery and event:
STEMRules + UMaryland Host Cyber Security Pros
–
ICMCP Leadership
Devon Bryan
Bryan is co-founder and President of ICMCP and Executive Vice President and Chief Information Security Officer (CISO) for the Federal Reserve System (FRS). Previously, the ex-US Air Force captain was ADP's Global CISO, and Deputy CISO for the Internal Revenue Service. Bryan has a BS in Applied Mathematics from South Dakota Technological University and an MS in Computer Science from Colorado Technological University, graduating Summa Cum Laude.
Aric K. Perminter
Perminter is Founder and Chairman of Lynx Technology Partners, an information security and risk management services company. Before Lynx, he was a regional sales manager for Lumension Security. It services clients' endpoint security and risk management. He is president of ICMCP.
Juliet "Jules" Okafor
Okafor is the VP of Global Business Development for Fortress Information Security, third party risk architects and cyber workforce experts for Fortune 500, Global 2000 and enterprises within industries designated as "critical infrastructure." She is co-Chair of the ICMCP Strategic Advisory Board and Chair of the Strategic Initiatives Committee.
Melody Balcet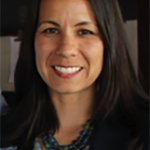 Balcet is service area manager and certified senior managing consultant with IBM's Public Sector Cybersecurity and Privacy practice, and ICMCP's Fundraising Co-Chair. Once a Peace Corps volunteer in Mongolia, Balcet has an MA with Honors from the University of Manchester, and a BA from The College of William and Mary. She has Certified Information Systems Security Professional and Certified Information Security Manager credentials.
Deborah Page
Page serves is an Executive Recruiter, with The McCormick Group in Washington DC, and ICMCP's Membership Programs Co-Chair. Her focus is on  Information Technology and Security, and tech trends. She is on the board of Women in E-Discovery, and is a member of ARMA International, the Help Desk Institute, DC Web Women and the Cyber Security Forum.
Dr. Yonesy F. Núñez
Núñez is the International Information Security Leader at a global financial services firm. He was SVP and GISO, Enterprise Strategy, for Citi's Corporate Center Businesses. He is ICMCP's Membership Programs Co-Chair.
Núñez has a BS with a double major in Finance and Computer Information Systems and a minor in economics from Manhattan College, an MS in Information Systems Engineering from The Polytechnic Institute of NYU, and a doctorate of Professional Studies in Computing focusing on Information Assurance and Security from Pace University. His information security certifications include CGEIT, CISM, CRISC, CISA, CCSK 2.0, CISSP, ISSMP, ISSAP, ISSPCS, MCSE, and Security+.
Jilyon Baisden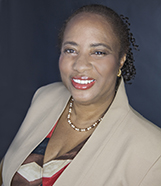 Baisden is the Lead Data Privacy Analyst in the Department of Privacy and Data Governance at Automatic Data Processing, with experience in Information Security at major financial intuitions. The Trinidad and Tobago native earned her MS in Protection Management and her BS in Computer Information Systems from the City University of New York. Her certifications include IAPP certifications: FIP, CIPM, CIPT, CIPP/ US and CIPP/ E, and is a Certified Information Security Professional. Baisden is the ICMCP's Program Director–Mentor Protégé.
Anuj Goel
Goel, a cybersecurity strategist with expertise in critical infrastructure protection, crisis management, information sharing, and cyber risk mitigation, is ICMCP's Editorial Services Manager. He holds a PhD in Engineering an MS in Computer Science. His certifications include those in IT governance (CGEIT), best practices (ITIL), audit (CISA), security (CISSP), risk (CRISC), and project management (PMP).
Alejandro Buschel
Buschel  is a Technical Advisor at Tallyfy, a provider of Business Process Management and Workflow Software, and is ICMCP's Academic Partnerships, Chairperson. His specialties include Security Risk Management, Vulnerability Management, and Two-factor authentication.
Josh Fu
Fu is the senior security engineer for worldwide strategic partners at Anomali, a leading breach analytics and security startup in San Francisco. He has a BSBA in International Finance and Marketing and Biology from the University of Miami, and certifications in cloud infrastructure and cyber security. Fu founded the west coast International Consortium of Cybersecurity Professionals chapter (ICMCP).
Aimee Rhodes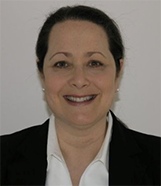 Rhodes is Editor-in-Chief of SecurityCurrent, and ICMCP's Communications Committee, Chairperson. SecurityCurrent is a news and analysis media platform dedicated to Information Technology security.
Mary N. Chaney
Chaney, a CISSP certification holder, has over 20 years of experience in Information Security, and Privacy and Risk Management. She has a BSBA in Information Systems from Xavier University. Chaney received her JD degree from the Thurgood Marshall School of Law, at Texas Southern University, and is a licensed attorney in the State of Texas.
–
See STEMRules December 2016 gallery and event
STEMRules + UMaryland Host Cyber Security Pros
Professionals' Tips on How to Have a Great Cyber Security Career
Veda Woods' tips: Read CSO: security and risk management news, follow ISACA (previously the Information Systems Audit and Control Association), IAPP (International Association of Privacy Professionals), Insider Threat at the Software Engineering Institute at Carnegie Mellon University, IEEE Cybersecurity, and Dark Reading.
Woods on certifications: Be selective, pursue certifications relevant to the subject matter in your portfolio. Understand the  certification body's methodology.  Leverage  study guides, online quizzes, and other preparation materials.
William McBorrough's tips: Use Linkedin, and Twitter, as sources of security related news. Twitter aggregates security  interests of other security professionals globally.
Otis Alexander's view: Read "Countdown to Zero Day: Stuxnet and the Launch of the World's First Digital Weapon";  subscribe to the SCADASEC mailing list: infracritical.com for information on securing and mitigating security-related issues, follow the Industrial Control Systems Joint Working Group (ICS-CERT ICS-JWG), and Security BSides for community-based information security.
Develop skills to work in and lead teams, manage budgets, and communicate in ways to showcase your capabilities.
Pamela Carbajal's tips: Read the Krebs On Security blog, polish skills with Lynda.com courses, and peruse Naked Security news by Sophos, a security software and hardware firm. Follow the DEF CON Hacking Conference, and the RSA Security, Black Hat and Adobe Max conferences.
Irene Suazo tips: Attend or follow the Black Hat USA Conference remotely. Subscribe to the SANS institute's newsletters, frequent DarkReading.com, read SC Magazine online, listen to Federal News Radio, follow Hacking News & Tutorials on Facebook, and hone advanced programming skills.
Know that a cyber security certification may not be a must-have, but it shows potential employers what you know. Consider the CISSP (Certified Information Systems Security Professional) one of the most respected certifications.
Sean Chung's tips: Learn to communicate effectively and translate technical work into benefits and costs for clients. If interested in management, obtain business skills, and acquire broad knowledge to assist decision makers.
Follow DefCon, Black Hat, the Sophos blog, SANS, Tech Bytes, Security Bsides, and smaller events and general news.
Samantha Hoang's tips:
Web site: The National Cyber Security Alliance.
To earn certifications take training classes, study on your own, and consult with professionals who have taken and passed the examss successfully.
Lisa Jiggetts' tips:
Podcasts: the Security Weekly Podcast, and KrebsOnSecurity.
Videos: She watches those from Derbycon, in Louisville, Kentucky, and Blackhat
Consider earning CISSP, ECSA, CEH, SCNP, MCSE, SCSA, Net+, and A+ certifications.