IT, Computer Scientists, and Engineers, Host Many Events
STEMRules celebrates National Cyber Security Awareness Month three ways. The events, below, capture a sampling of  many of the cyber security and other STEM events happening nationwide. STEMRules also cheers about the Society of Women Engineers conference at month-end.

Plus STEMRules publishes its first Cyber Security gallery mid-October to introduce you to black, Hispanic, Native American, and women of color Cyber Security specialists that you need to know.
MobiCon: Global Conference on Mobile Computing and Networking,
October 3 – 7, New York City, New York, USA. The  host is the Association for Computing Machinery (ACM) Special Interest Group on Mobility of Systems Users, Data, and Computing. ACM is a global educational and scientific computing society. Mobicon addresses networks, systems, algorithms, and applications that support the interdependence of mobile computers and wireless networks.
DreamForce '16, October 4 – Fri, October 7 – San Francisco. Dreamforce is an annual software conference hosted by Salesforce, the San Francisco cloud computing company.
Keynote speakers include:
Robin L. Washington, EVP and Chief Financial Officer, Gilead Sciences. She oversees Gilead's Global Finance and IT groups. Gilead is a research-based biopharmaceutical company. Washington, a CPA, received her BBA in Accounting from the University of Michigan and a MBA in Strategy and Finance from Pepperdine University. She is a member of the Executive Leadership Council, an organization for the development of global black leaders.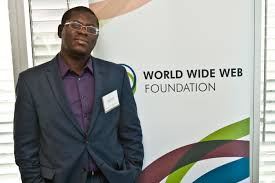 Bright Simons, from Ghana, is President of mPedigree Network, a mobile platform that consumers use to check instantly if products, particularly health-related one are counterfeits or not by sending a free text message.
CAHSI HENAAC Summit – Oct. 5-9, Anaheim, CA
CAHSI, (Computing Alliance of Hispanic-Serving Institutions) is united with the Great Minds in STEM, and its 28th annual STEM conference, and MAES, the Latinos in Science and Engineering organization.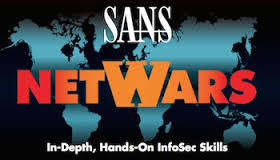 SANS Baltimore – Oct. 10-15, Baltimore. Information security training from SANS Institute, a global leader in information security training.
AppSecUSA – Oct 11-14, Washington DC. AppSec USA is a software security conference for developers, auditors, risk managers, technologists, and entrepreneurs, and a fundraiser for OWASP. It is a nonprofit Open Web Application Security Project.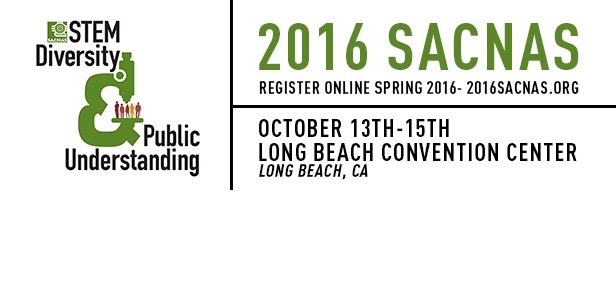 SACNAS Conference Oct 13-15, Long Beach, Ca. The National Diversity in STEM Conference is organized by Society for Advancement of Chicanos/Hispanics and Native Americans in Science (SACNAS).
Speakers include:
Hannah Valantine, MD, Chief Officer for Scientific Workforce Diversity, Senior Investigator NHLBI at the National Institutes of Health.
Gregory Cajete, PhD, (Santa Clara Pueblo), Director, Native American Studies at the University of New Mexico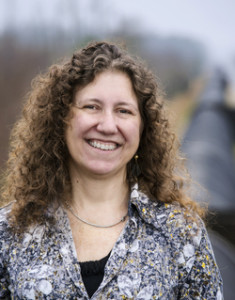 Gabriela González, Professor of Physics and Astronomy, Louisiana State University She completed her PhD at Syracuse University.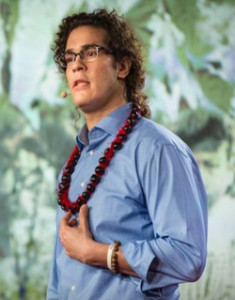 Keolu Fox, PhD (Native Hawaiian), Postdoctoral Fellow in areas including genome sequencing technologies, genome editing and indigenizing medical research, at the University of Washington, Department of Genome Sciences. View Dr. Fox's TED talk on "Why genetic research must be more diverse."
Women of Color STEM Conference, Oct 10-13, Detroit Marriot at the Renaissance Center, Detroit, MI. Career Communications Group (CCG), in Baltimore, is the creator and host of this 20th annual gathering of women from across the STEM spectrum. CCG is the publisher of Women of Color, Black Engineer & IT, and Hispanic Engineer & IT magazines. Full disclosure: Frank McCoy, Executive Producer of STEMRules is the former Editor-in-Chief of the three CCG STEM magazines.
MIT Technology Review EmTech Conference, Oct 18-20, MIT Media Lab, Cambridge, MA. The 16th annual EmTech will examine this year's most significant news on emerging technologies. The event's six themes include The Robots Among Us, The Future of Energy, and AI's Next Leap Forward.
Speakers include:
Yael Maguire, Engineering Director, Facebook Connectivity Lab speaking about Expanding the Global Impact of Internet Connectivity.
[Watch Maguire speak about Inventing the Future of Connectivity]
Padmasree Warrior is CEO of NextEV,NextEV, an electric vehicle company.
Muyinatu Bell is an Assistant Professor, with joint appointments in the departments of electrical & computer engineering and biomedical engineering at Johns Hopkins University (JHU) She is also Director of the JHU Pulse Lab also known as the Photoacoustic & Ultrasonic Systems Engineering Lab.
Christine Ho is CEO of Imprint Energy, Inc. It is a battery technology company developing ultrathin, flexible, zinc-based rechargeable batteries using its proprietary ZincPoly technology.
Cyber Ready 2016, Oct 18, Surf's Edge Club, MacDill Air Force Base, Tampa, FL. The first annual Cyber Ready 2016 conference is hosted by The National Cyber Partnership jointly with the MITRE Corporation, Tampa Bay Innovation Center, Florida Chamber Foundation and the Florida Suncoast Association of Former Intelligence Officers Chapter.
CyberMaryland, Oct 20-21, Hilton Baltimore. The two-day event is presented by The National Cyber Security Hall of Fame and the Federal Business Council. Sessions cover current information from leaders in every facet of the cyber ecosystem.
Speakers include:
Diana Burley, Phd is a full professor at The George Washington University, and Co-chair of the Joint Task Force on Cybersecurity Education. Burley is also Executive Director and Chair of the Institute for Information Infrastructure Protection.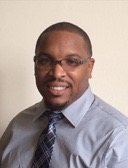 James Parren Courtney II is one of only 1172 Certified Chief Information Security Officer in the world. He provides information security expertise to the University of Maryland Medical System.
Zuly Gonzalez is the co-founder and CEO of Baltimore-based Light Point Security which seeks to solve the biggest problem in cybersecurity today: web-based malware.
LA Cyber Security Summit, Loews Santa Monica Beach Hotel, Santa Monica, CA. The Cyber Security Summit conference series connects C-suite and senior executives who protect company infrastructures with solution providers and information security experts.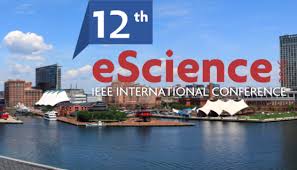 IEEE e-Science 2016, Oct 23-27, Baltimore Marriott Inner Harbor at Camden Yards, Baltimore, MD. The Institute of Electrical and Electronics Engineers hosts its 12th International Conference on eScience. It will explore where big data and distributed computing fuse into Data Intensive Science.
AT&T Cyber Security Conference, Oct 24-25, New York Marriott Marquis
Speakers include:
Dr. Aaron Drew is the Senior Enterprise Solutions Architect at the U.S. Dept. of Veterans Affairs.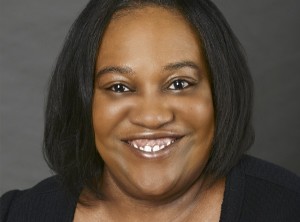 Tina Hampton is the AVP, Product Marketing Management at AT&T and has over 15 years of experience in the managed security services, cloud computing, enterprise and consumer mobility, and Smart TV industry.
Digital Forensics Conference (OSDFCon), Oct 26, The Westin Washington Dulles Airport, Herndon, VA. Forensic investigators and developers meet of their 7th Annual Open Source Digital Forensics Conference. The event focuses on open source digital forensics tools and teaches attendees about new software.
Compliance Banking Summit/ Risk Management and Data Security, Oct. 27 -28, New York. This summit gathers banking security professionals, regulators, banking specialists, risk managers, asset managers and supervisors to debate the threats to data security to the global financial services industry.
Global Women in STEM Conference, Oct 25-26, Dubai, United Arab Emirates. 100 speakers, 15 nationalities
Speakers include:
Joyce Hunter, Deputy CIO, Policy and Planning at the US Dept. of Agriculture.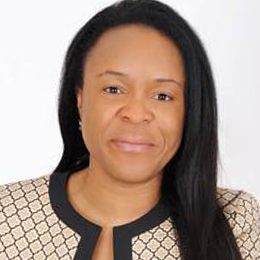 Mireille Toulekima, founder and Managing Director, MT Energy Resources, an independent oil and gas consulting company, in Perth, Australia. Toulekima is a member of the Society of Petroleum Engineers, The Oil and Gas Council, and the Global Women Petroleum Club. She is a noted champion and advocate for diversity and women leadership and advancement in the energy sector.
O'Reilly Security Conference, Oct 30-31, New York Hilton Midtown, New York, NY. O'Reilly Media is launching its first Security Conference, bringing together security practitioners from many organizations and idustries to share insights
Speakers found here include:
Rebecca Bace is a recognized expert in network security and intrusion detection. She is chief strategist for the Center for Forensics, Information Technology, and Security at the University of South Alabama and president and CEO of Infidel, Inc. She earned her Master of Engineering Science (Electrical, with concentration in Digital Systems) from Loyola College.
Jamesha Fisher is a Security Operations Engineer at GitHub, with a DePaul University. She has a BS in Information Assurance and Security Engineering. You can find her on twitter as @jamfish728.
SWE 16, Oct 27-29, Phlladelphia Convention Center. The annual Society of Women Engineers conference is the world's largest conference and career fair for women in engineering and technology.
[Watch the SWE 16 video.]