MIT's Stata Center, above, houses the Computer Science and Artificial Intelligence Laboratory (CSAIL). Credit: MIT
Special 3-D Printing Makes Soft Materials Durable
MIT has announced that a research team at its Computer Science and Artificial Intelligence Laboratory (CSAIL), the Institute's largest research lab, has devised a way to make items including helmets, drones, or cellphones more durable.
The key is 3-D printing using soft materials, in a technique called "programmable viscoelastic material." CSAIL says this method "allows users to program every single part of a 3D-printed object to the exact levels of stiffness and elasticity they want, depending on the task they need for it."
[Watch Programmable Viscoelastic Materials.]
When CSAIL 3-D printed a cube robot that bounces to move, the researchers covered the bot with shock-absorbing skins. Then the cube used only 1/250 the amount of energy it transfers to the ground.
CSAIL Director Daniela Rus says, such reduced impact could, for example, "prevent a rotor from breaking off of a drone or a sensor from cracking when it hits the floor."
Working at CSAIL
The lab has 1,000 members and more than 100 principal investigators. There are about 50 research groups in three focus areas: artificial intelligence, systems and theory. Each group has faculty principal investigators graduate and undergraduate students, postdocs, and research staff.
CSAIL's Diverse Principal Investigators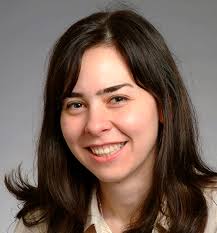 Dina Katabi is a 2013 MacArthur Fellow, for her work "at the interface of computer science and electrical engineering to improve the speed, reliability, and security of data exchange."
Katabi is the Andrew & Erna Viterbi Professor of Electrical Engineering and Computer Science at MIT, and the leader of NETMIT research group at CSAIL. She is also a Director of the MIT Center for Wireless Networks and Mobile Computing.
Her main research goal is to build new protocols and architectures that improve the robustness and performance of computer networks. Katabi received a BS from Damascus University and a MS and a PhD from the Massachusetts Institute of Technology.
[Watch her 2013 MacArthur Foundation Fellow video.]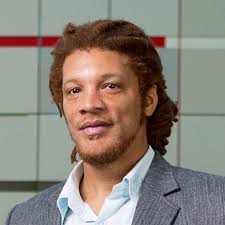 Fox Harrell is an Associate Professor. Harrell explores the relationship between imaginative cognition and computation. He is founder and director of the Imagination, Computation, and Expression (ICE) Laboratory at CSAIL.
Watch Harrell speak about his interactive narrative research.]
He received a National Science Foundation Career Award for his project, "Computing for Advanced Identity Representation."
Harrell holds a PhD in Computer Science and Cognitive Science from the University of California, San Diego; an MS in Interactive Telecommunication from New York University; and a BFA in Art, and a BS in Logic and Computation (each with highest honors), and a minor in Computer Science from Carnegie Mellon University. Follow Harrell at foxharrel.com, and on YouTube.
Lalana Kagal is a Principal Research Scientist and the Deputy Director of the Decentralized Information Group (DIG). Her research focuses on modeling how social norms and legal rules work in society in order to automate the compliance of policy in information systems, and she is exploring various facets of information management and policy.
She earned her PhD and MS in Computer Science at the University of Maryland, Baltimore County, and her BS in Computer Science from Fergusson College, Pune, India.
Li Shiuan Peh is a Visiting Professor. She is the Provost's Chair Professor at the University of Singapore. Her research interests focus on low-power interconnection networks, on-chip networks, and parallel computer architectures. She was an MIT professor from 2009 – 2016.
Peh was graduated with a PhD in Computer Science from Stanford University and a BS in Computer Science from the National University of Singapore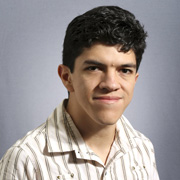 Armando Solar-Lezama is an Associate Professor. He works with the Computer Assisted Programming Group. Its goal is to develop techniques and tools that exploit automated reasoning and large amounts of computing power to tackle challenging programming problems. His PhD is from the University of California-Berkeley.