Four graduating high school seniors were selected by the Council of the Great City Schools (CGCS) to receive 2017 ExxonMobil Bernard Harris Math and Science Scholarships. Each grad gets $5,000 for continued education in a STEM-related field.
*Check out CGCS Awards and Scholarships
The four were chosen for their academic performance, leadership qualities, and community involvement. The annual awards are given to black and Hispanic seniors from high schools in the 68 urban school districts represented by CGCS.
Learn about ExxonMobil Bernard Harris Summer Science Camp
View the Bernard Harris Science Camp
ExxonMobil general manager of Public and Government Affairs Ben Soraci, said the global oil and gas company helps "foster the next generation of STEM leaders."
Many thanks to BlackPRwire.com for the story idea.
2017 ExxonMobil Bernard Harris Math and Science Scholars

Caleb Myers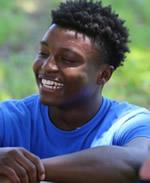 Caleb Myers, who attended Townview School of Science and Engineering in Dallas, TX. Myers plans to study chemical/biomedical engineering at Prairie View A&M University, an Historically Black University (HBCU).
Robin Ryce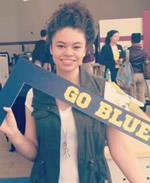 Robin Ryce, who graduated from Renaissance High School in Detroit MI will study engineering at the University of Michigan.
Paul Davis
Paul Davis, who attended Lincoln College Preparatory Academy in Kansas City, MO, intends to study aerospace engineering at Embry-Riddle Aeronautical University.
Diana Moreno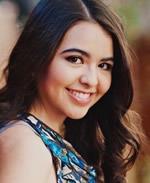 Diana Moreno, who graduated from Maxine L. Silva Health Magnet High School in El Paso, TX. Moreno will pursue a biochemistry degree at the University of Texas El Paso, an Hispanic-Serving Institution.
What is the Council of the Great City Schools?
It is the only national organization representing urban public schools needs exclusively. CGCS comprises 68 large city school districts. It promotes urban schools and advocates for their students through legislation, research and media relations.
Dr. Bernard Harris
Former NASA astronaut, and Physician, Dr. Bernard Harris Jr., created the scholarship for his nonprofit, The Harris Foundation. It invests "in community-based initiatives to support education, health and wealth."