Above, Baltimore's Lakeland Elementary/Middle School
A Baltimore STEM Story
Kelsi Lawson, 21, and Howard Nicholson III, 20, were both recent members of the National Society of Black Engineers (NSBE) chapter at the University of Maryland-Baltimore County, and followed a key NSBE code: to "positively impact the community."
This article appeared, in altered form, in NSBE Magazine, a National Society of Black Engineers publication. In 1975, NSBE, now with more than  30,000 members, was founded at Purdue University to improve recruitment and retention of black and diverse engineers in academia and industry.
Lawson and Nicholson's NSBE chapter helped raise math scores, and student ambitions, at Baltimore's Lakeland Elementary/Middle School markedly. Lakeland has at about 913 mostly African American, and Latinx, students.
Kelsi Lawson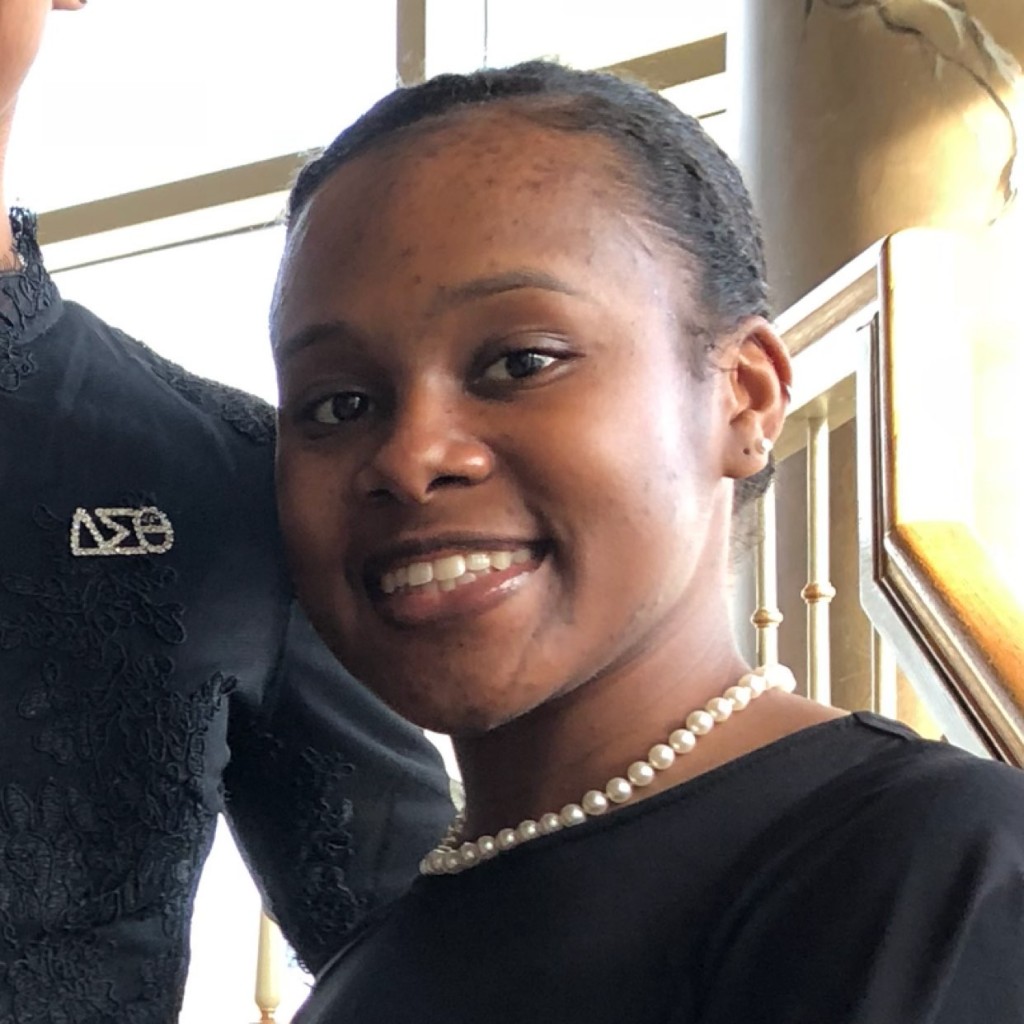 In 2019, Lawson, who received her B.S. degree in chemical engineering in May, and Nicholson, who is looking to, in 2020, complete his B.S. chemical engineering degree with a music minor both enjoyed time and interaction with students at Lakeland.
She is also in the UMBC BS/MS Accelerated Program to earn a master's degree in chemical engineering and has a background in molecular biology. Lawson's STEM interest began in high school when she learned that STEM professionals can "make a societal difference using scientific research."
Last year, the Washington Post reported that since 2016 Lakeland's standardized math test scores rose about 12 percent, and over 50 percent of Lakeland third- and fourth-graders earned "passing grades in math on the most recent Partnership for Assessment of Readiness for College and Careers (PARCC) test."
The Post also reported that at other Baltimore schools just 20 percent of third graders earned passing grades on the PARCC. Maryland's statewide passing average was 42 percent.
Najib Jammal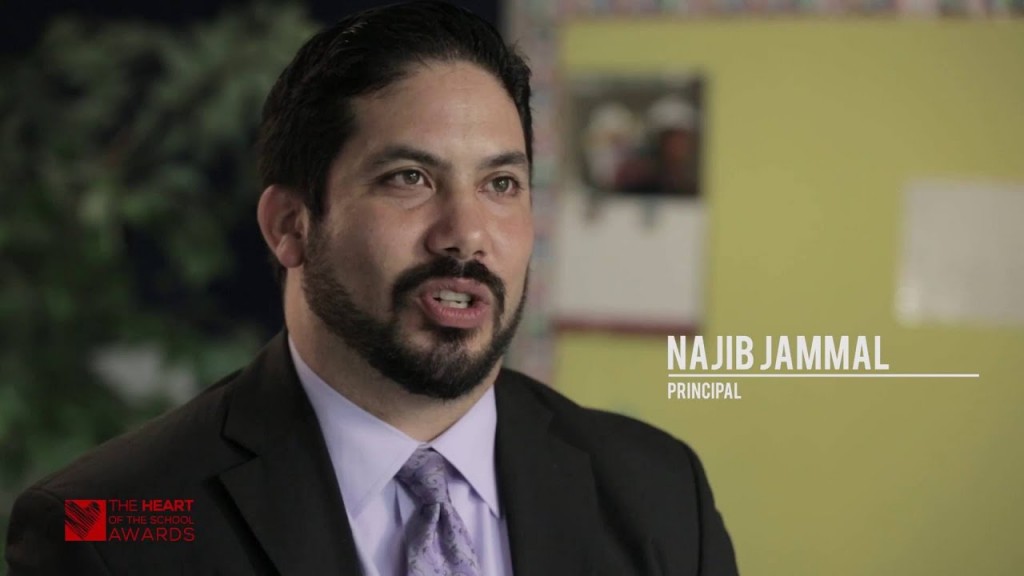 Jammal, 39, is the Lakeland principal. He decided to boost support for his students through the creation of a public, private and nonprofit partnership following a chat about that approach with Freeman Hrabowski, the UMBC president.
Jammal, who has been Lakeland's principal for nine years, is delighted to have NSBE students' help. He says, "to have live positive role models shows students that they can excel and succeed. It is also important that the NSBE members possess the experience to answer our students' technology questions. That really goes a long way."
In June 2018, the school opened the Lakeland Community and STEAM Center. It includes robotics, app development, media production and a variety of community programs. The center's partners include Northrop Grumman, the Harry and Jeanette Weinberg Foundation, the South Baltimore Gateway Partnership and Baltimore City Recreation and Parks. The Sherman Family Foundation underwrote the launch of the partnership.
Howard Nicholson III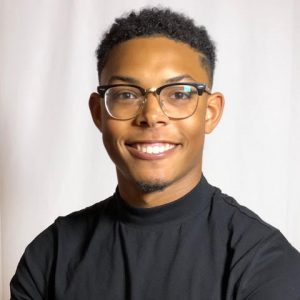 Nicholson became intrigued with STEM while attending middle and high school magnet programs. During the 2017-2018 academic year, he was the NSBE's UMBC Pre-Collegiate Initiative Chair and Lawson assumed that role after him.
Nicholson is about to begin his senior year at UMBC studying Chemical Engineering and plans to apply to graduate school in biomedical engineering. During August 2020, he completed a remote summer internship with Stanford University and was a summer bridge counselor for the Meyerhoff Scholars Program.
He was a UMBC Undergraduate Research Scholar for 2018-2019.
Since 2017, NSBE members have joined over 100 students, and parents, on Lakeland's STEAM (Science, Technology, Engineering, Arts, and Mathematics) Night.
The monthly event Lawson says, "encourages Lakeland students to get interested in different career opportunities and experience interactive activities."
Nicholson says the time spent with the students "embodies the NSBE mission and we make sure that they have a good time."
The NSBE Baltimore Metropolitan Area Chapter,  home to engineers that are professionals, also contributed members who worked with students at Lakeland.
The Coanda Effect
For example, NSBE members showed students the Coanda effect: the tendency of air, or a fluid, to stay attached to a convex surface.
Lawson translates the above by saying that volunteers created a steady diagonal stream of air that kept a ping-pong ball spinning without falling. "The ball 'sticks' to the lower side of the air stream at a distance from the exhaust source and gravity prevents it from dropping or being blown away," she says.
Lakeland students learned how to create the "Coanda Effect" at home using balls, water bottles and straws.
The UMBC and NSBE Connection

In 2013, the UMBC/Lakeland Elementary/Middle School initiative began. There are about 140 members in the NSBE at UMBC chapter including active and inactive members. About 60 percent of NSBE student members are chemical, electrical, or computer engineering majors and a few arts and humanities majors.
NSBE at UMBC also works with a local NSBE Jr. group every other weekend to prepare students for a math competition at the 2019 NSBE convention.
Lawson and Nicholson say the value of NSBE's participation is getting them to step out of their comfort zones to gain mentoring, organization, communication and interpersonal skills. They also "look forward to mentoring the students again."
Principal Jammal says Lakeland's success has attracted broader Baltimore city support and eight other local schools may become part of the NSBE math support pipeline.